Corporate

Sun Lin is a leading provider of electronic interactive toys. With a rich heritage of technology innovation since 1991,
Sun Lin
has developed a global presence by consistently evolving alongside technology to develop on-trend, cutting-edge products. We are a dynamic and fast growing company with extensive experience in the sphere of children's products and well-known for our electronic playmats and interactive toys for children. Our guiding principles are high quality, modern design and unlimited educational content for all kids!

Designed for children from 1 to 8, and selected with great care, our toys inspire fun learning. As a result, a boring process of learning turns into a captivating and exciting game! We provide a great variety of smart interactive playmat toys: From dance mats, piano mats, drum mats, music mats, kids' pads to educational mats, game mats, sports mats!
Our toys
have something special even for the most demanding customers!

Creating our toys we use the most advanced technologies. We carefully examine and analyze children's needs and interests along with their parents' preferences. Our company meets high requirements of modern competitive market. All of our products comply with current manufacturing and safety standards like EN71, EN62115, ASTM and CPSIA etc. Our factory has passed the highest standards of audits like ICTI, Sedex, ISO9001 and Disney. We are always looking for new ways to turn educational process into a fascinating game bringing fun and joy!

Our company has a team of highly skilled specialists, who are aimed at creating and inventing unique and advanced toys. Tutors, methodologists, illustrators, designers, actors, narrators, sound supervisors and engineers take part in the realization of our ambitious projects. We thoroughly study the modern toy market, considering different cultural aspects, and create an adaptive product, unique for every single market! Our extensive experience lets us create a complete, high-quality product. We feel inspired by your children! We are developing and growing up together with them!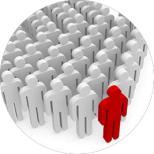 It's important for toys to be age appropriate, stimulate children's imagination, encourage interaction and develop their skills. Our toys are designed to make it fun for children to grow and learn through active and creative play. Our main aim is to make children excited about learning, and that is why creating happiness and playing to get smart is our key principle. We believe the children's toys have to inspire as well as entertain them! For those who are looking for unique toys, we have a great number of options to offer. Make your learning fun with Sun Lin Toys!
Our products are translated into more than 40 languages; and our partners from over 62 countries around the globe have already appreciated the originality, wide range, and high quality we offer. We participate in international toy fairs annually, improving and enriching our assortment, demonstrating novelties and presenting our latest solutions! Our company is a permanent participant of the most famous toy fairs: the International Toy Fair in Nuremberg, New York International Toy Fair, Hong Kong International Toy Fair, China International Toy Fair in Shanghai, Canton Fair and many other fairs around the world. We consider our greatest achievement is to be popular and well-recognized among children and their parents!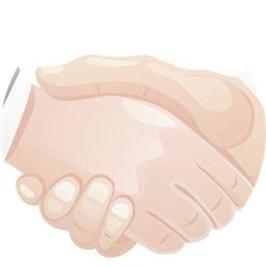 We invite you to discover a large variety of our products, and develop a cooperative relationship with us so that you can share our success. The policy of our cooperation has always been based on flexibility! We are open to diverse and mutually advantageous cooperation as a distributor of our already existing products, OEM, ODM. Cooperation with us is easy, fruitful, long-term and beneficial! We make our business a pleasure!

Liberal and competitive pricing policy is the core of our business strategy. We offer unique toys at affordable prices! We independently create the design of our toys and their packages as well as provide multi-language support. These advantages allow us to offer different variants of packs and be adaptive to any culture and market. We care about your expenses!

Our company is headquartered in Jinjiang, China with an additional office in Hong Kong. We are shipping goods from Xiamen port which is only 1 hour driving distance from factory. The advantage of this location enables us to expand sales network globally. We cordially invite you to visit us!